DAIKA'S PRODUCTS INFORMATION

Pallet stretch wrap film

Core-less rolls, Hand rolls, Machine rolls, Colored film

Our top class production capability has enabled us to become one of the leading producers of stretch film.

From hand rolls to machine rolls, Daika offers a wide range of products for a variety of industrial needs. Core-less hand roll, pat.

Pending is unique product to minimize the industrial disposals also cost effective. Highly automated production system to maintain the competitiveness in Japan.
Breathable film

Tapylene MPF is a micro porous film that lets air and moisture through but prevents leakage. Used mainly in disposable diapers and sanitary products, the demand for this breathable filmcontinues to increase. There is also growing demand for this type of film in the field of house insulation to prevent moisture build-up in the walls.
Co-extruded cast film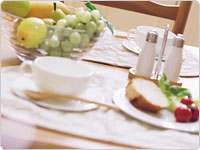 Bread and noodle packaging, Apparel packaging, Sealant film, Metalizing grade
With state-of-the-art machinery, Daika has been focusing on the production of functional co-extruded cast film. Stable production and supply of a diverse range of films is the basis for our success.
Film Converting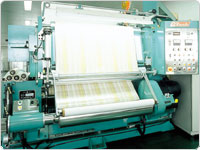 Printing, Laminating/Coating, Perforating
From food packaging to industrial materials, our converting division can meet a wide-range of needs. From printing to slitting or bag making, from various kinds of plastics to non-woven and paper, our integrated production system lets us respond with precision to customer evaluation.
IPP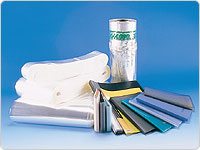 Stationery products, Apparel, Colored film
Daika's share of the PP tube film market for stationery products is one of the biggest in Japan.Our experience and technological know-how, as well as stable supply capacity, have builtour reputation for reliability among our customers.